Welcome to
Silver Spring Driving Academy
Silver Spring Driving Academy has been in business since 2008 and since then our mission has been to provide the finest quality service in the area. We are proud to say that in a short period of time we have become a very successful driving academy. We thrive to keep our learning environment safe, secure, and with fully equipped classrooms.
All our driving instructors are fully qualified and Certified by the State of Maryland. At Silver Spring Driving Academy we are dedicated to providing you with best quality service and a unique enjoyable experience. We are the ideal driving school for new Drivers, Adults, and Corporate Employees.
We insist that all our instructors be fully competent and knowledgeable of the State of Maryland Drivers Education Curriculum.
Our Instructors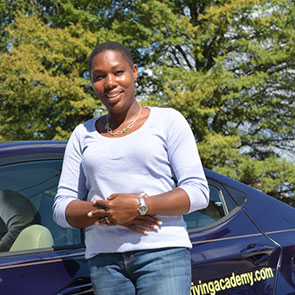 My name is Wendy Wilmore Co-founder of Silver Spring Driving Academy
I have been an Instructor for 10 years and i can say that working as an Instructor is an amazing experience and i truly enjoye each inch of it.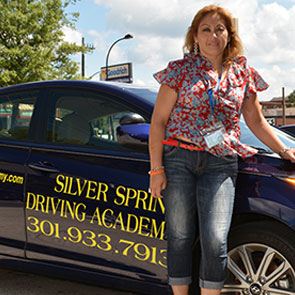 My name is Cynthia Roman Behind the wheel Instructor at Silver Spring Driving Academy
I have been a Maryland Certified instructor since 2006 and i will be very happy to meet you. Come check us out!